Testimonials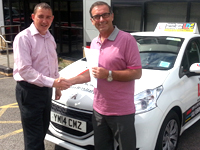 Nando Langton
Martin has been my Instructor throughout my training on my quest to becoming a DVSA approved driving Instructor. His patience and temperate manner have made it a pleasure to work with him. His knowledge and methods are second to none and I would have no hesitation in recommending him to any aspiring driving instructor or indeed just anybody wanting to learn drive. Many thanks Martin and LDC it really was pleasure.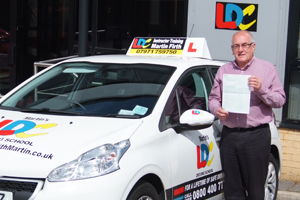 Alan Stevens
Part 2 & 3 instructor training
Training with Martin was always in a relaxed calm and professional atmosphere. We also had some fun along our journey of 50 hours (10 for part 2 training and 40 for part 3). Martin supported me through some difficult sessions The LD system for instructor training is thorough, all the training materials are well presented and easy to follow. The DVD's supplied are excellent and support your development throughout. They prepared me for the part 1 Theory, supported with the part 2 practical driving skills, and were outstanding with the part 3 Instructional techniques. The LD system - is proven to work and one I feel passionate about. I would highly recommend Martin for your instructor training.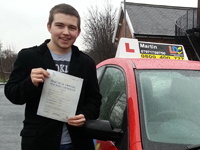 Elliott
I am so glad that I found Martin to teach me to drive. I felt totally at ease with him and he made each lesson enjoyable and purposeful. Martin didn't just teach me to pass a test, he taught me how to drive confidently and safely. I would recommend Martin to anyone who is looking for a good-humoured, professional driving instructor.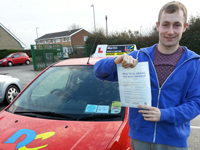 Nathan
I enjoyed learning to drive with Martin and found him very patient and reliable. I found Martin was really helpful and listen carefully when we were talking about various things. I also thought the car was brilliant to drive so found the whole experience very enjoyable, made even better by the fact I passed on my first attempt. I would recommend my Instructor to anyone wanting to learn to drive, thank you so much.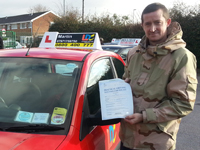 Chris
I spent many years avoiding learning to drive, until a friend of mine mentioned she knew an Instructor at LDC called Martin. I gave him a call and before I knew it I was getting on with Lessons and Theory Test. I had a renewed enthusiasm learning to drive and found Martin very understanding. Less than three months after contacting Martin I have a full Licence, I still can't quite believe that I left it so long to learn. I would highly recommend Martin to anyone wanting to learn to drive. Thank You so much mate.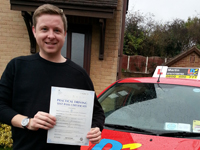 Alex
I took a semi-intensive course with LDC. The course was great value for money and they provided me with DVD's and a work book to track my progress which really helped. My instructor Martin Firth got me to test standard within a week, he was very patient and understood my learning ability from the start. The only thing that prevented me from passing first time was my own nerves, the best thing to do is relax and not get worried about the test. 10/10 to LDC.
Hannah
Passed at 1st attempt - 3 minors
Martin was a fab instructor and I would highly recommend him as a tutor. For me he was my third instructor, and I didn't realise there was a lot I still didn't know until getting in a car with him. He's patient and teaches you exactly what you need to know! We set a deadline and he easily made my target. Passing first time would not have happened if it wasn't for the help I got from martin. He is highly committed and will not disappoint you in anyway.
Chantelle
Passed at 1st attempt - 5 minors
I really enjoyed my driving lessons with Martin, looking back when I first started I was scared at the thought of getting behind the wheel of a car, now I am so confident in the car I am already planning a day trip to the coast, thank you so much.
Nathan
Passed at 1st Attempt - 4 minors
Having failed my test twice before with another instructor I gave up, I gave it another go a year later when my mum encouraged me to try LDC. Martin came and did an assessment, four weeks later I passed my test first time with only 4 minors, I was well chuffed, talk about patient he was definitely much better than my last instructor, cheers for everything .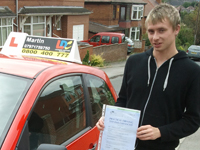 Gareth
Passed first attempt Extended test - 2 minors
I had already passed my test a year and a half ago but after letting my driving standards go I ended up with a ban of two years, Lesson learned I had to retake my Theory and an extended driving test which lasted over an hour, Martin showed me a different way of improving my driving skill some of which have opened my eyes to the dangers and problems that can be created by new drivers, thank you for not being critical of my past I really appreciate everything you have shown me.
Call today on 07971 759750 or Email me to find out more
If you have any questions or to book lessons today, feel free to contact me